New RePLA+ recycled filament!

It has been more than one year since we have launched our RePETG. Together with the Spool Returning it was another step for more sustainable material. In view of the fact that PLA+ is considered by us definitely as a filament of the future – simply high-quality matte TOP – PLA+ Reprocessing and Production of RePLA+ is just the next logical step for Recycling, but also for more efficient production and keenly priced product.
We don't have to test or invent something for a long time. We wind the high-quality filament so we just need to solve out how to make the granulate with the best efficiency to be able to offer you the uncompromising product which is high-quality, sustainable, and keenly priced.
Back in time: what actually is PLA+?
Ok, for those who haven't met with PLA + yet, briefly – PLA+, improved PLA, new generation, easier Printing, lower temperature Printing, better Layer Adhesion, added firmness, TOP matte colors.
Key characteristics of RePLA+ are the same as for PLA+
| | | |
| --- | --- | --- |
|   | PLA+ | RePLA+ |
| More easy print | ✔ | ✔ |
| Matte appearance | ✔ | ✔ |
| Higher viscosity | ✔ | ✔ |
| More consistent layer | ✔ | ✔ |
| Great In lower temperature (bridging and overhangs) | ✔ | ✔ |
| Matte appearance | ✔ | ✔ (Colour can be different) |
| Suitable for 3D pens | ✔ | ✔ |
| | |
| --- | --- |
| Nozzle | Heatbed |
| 195 - 210 °C | 60 °C |
Production
The task was evident – RePLA needs to be the same quality as our usual spools are. So the Technological process is identical to our standard products with the only difference – for production, we use recycled granulate – what is it? Simply, Filament quality is strictly monitored during the production process, every filament needs to be produced with the right color and with the right diameter. If the filament production fails, this filament is crushed, and voila: recycled material is here. The Material Quality is the same as at our another spool, as the demands for the RePLA+ Production are also the same (tolerance 0,05 until 0,02). So you get the product you are used to and at the same time you are environment-friendly.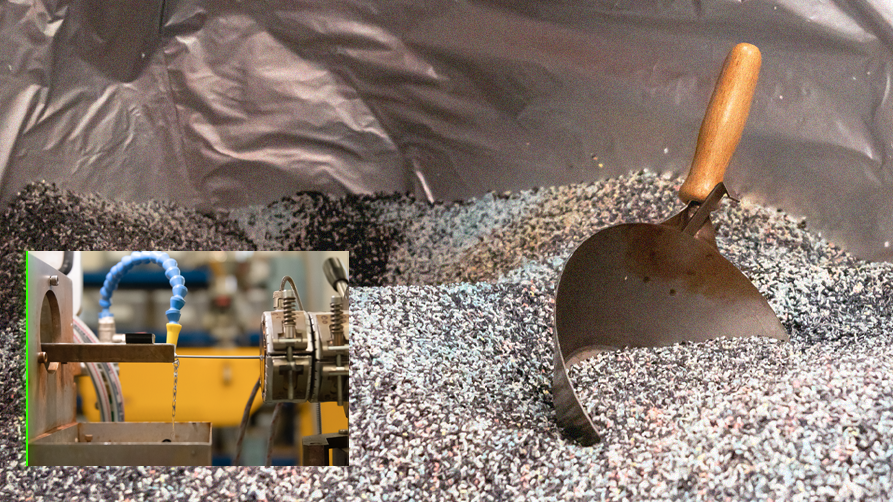 Original color
RE means to recycle, so there is no other pigment added. Every time the color of the spool is different, or, may we say, original? Moreover, thanks to the cool matte shade, very unique things could be printed.
Postprocessing?
Exactly! If you are a person, who has met with post-processing already, now you have in mind – every time different color, the same Printing quality, cool price – OK! I don't care about the color, ideal for post-processing.
As we already mentioned, with every batch there is a different color, so it is up to you and your creativity what to do with the RE-material. Do you want just to test and to make prototypes? Or do you like post-processing from sanding to painting? It is really up to you.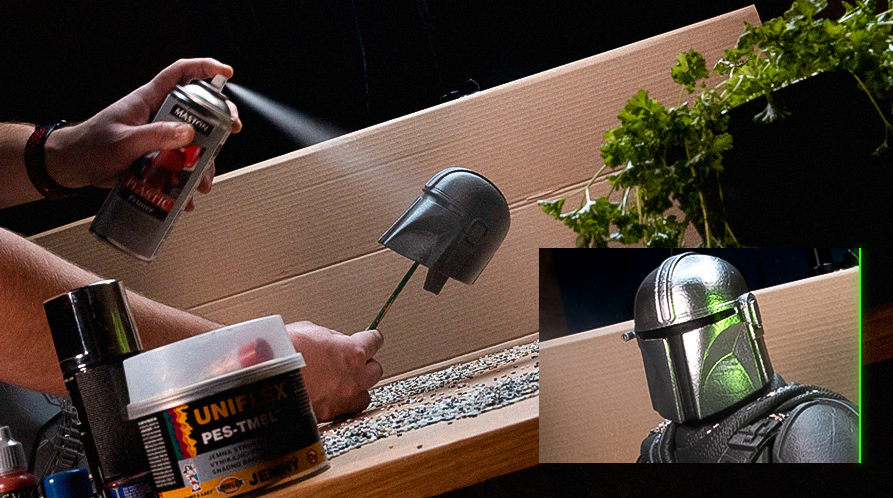 One kilo, or Builder Pack?
Do you have an experience with that you have to weigh the spool to check out if it is enough for your print..?
RePLA+ is available in a one-kilo package OR in Builder Pack – 3x 1kg spool at an affordable price.
Recycle and return the spools
Yes, returning the spools is cool and it will surely pay. As a reward, there are good feelings and loyalty points, which you can use to purchase another spool of RePLA+. And that's it.
Final tip - Use a reclosable zip bag!
Do you know, that some of you still don't know about the reclosable zip bag in which our filaments are packed? In our opinion, this is a standard for high-quality filaments.
So do not throw it away, put the spool into the zip bag after printing and close it to not to get wet! And the small bag with the little small balls, which absorb the humidity, is also cool.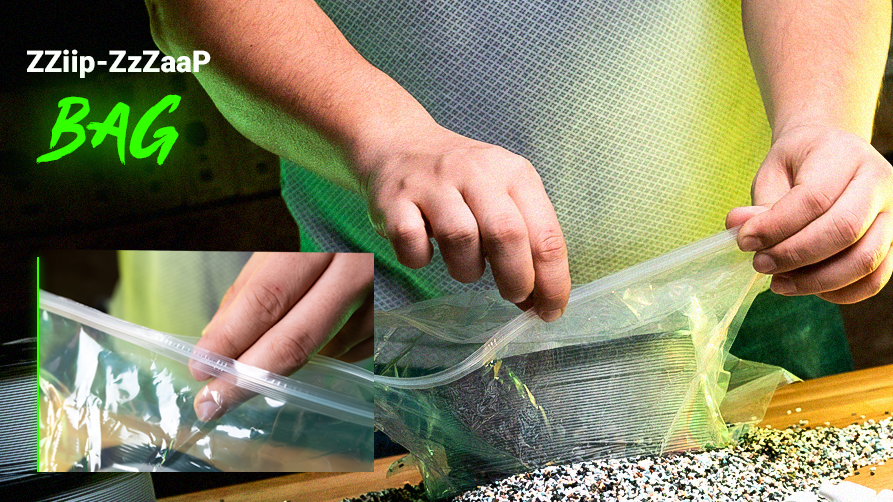 Choose your RePLA+
RePLA+ (1,75 mm; 1 kg) - BUY HERE
RePLA+ Builder Pack (1,75 mm; 3x1 kg) - BUY HERE